Welcome!
Western Colorado Congress (WCC) is an alliance for community action empowering people to protect and enhance their quality of life in Western Colorado since 1980. WCC members are currently working on a number of issues including local foods & agriculture, public lands management, and the impacts of developing oil & gas and uranium resources.
Upcoming Events
Join us for an evening with John Fielder as he shares his collection of 300 wilderness photographs in celebration of the Wilderness Act of 1964. Fielder will be in Grand Junction on Wednesday, Nov 19, in Montrose on Thurday, Nov 20, and in Paonia on Friday, Nov 21!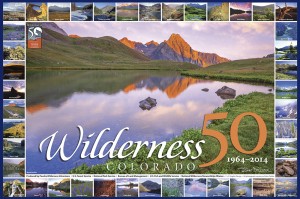 Unite for Colorado: Join WCC today and help unlock $7,500!
WCC has been offered a Membership Challenge Grant for 2014. We need 100 new members by November 30th, join today and help us meet our goal!
Western Colorado Congress
134 North Sixth Street 
P.O. Box 1931
Grand Junction, CO 81502
(970) 256-7650 ph; (970) 245-0686 fax