Welcome!
Western Colorado Congress (WCC) is an alliance for community action empowering people to protect and enhance their quality of life in Western Colorado since 1980. WCC members are currently working on a number of issues including local foods & agriculture, public lands management, and the impacts of developing oil & gas and uranium resources.
I
WCC hosts leadership training
¡El poder para el pueblo!
On January 30, Western Colorado Congress, the Hispanic Affairs Project and WORC sponsored a day-long training in Delta, Colorado, for new and emerging leaders on the principles of community organizing. A diverse group of 39 participants delved into topics such as campaign planning, base building and public speaking.
For the first time at a WORC training, interpreters provided Spanish-language interpretation with headsets for participants.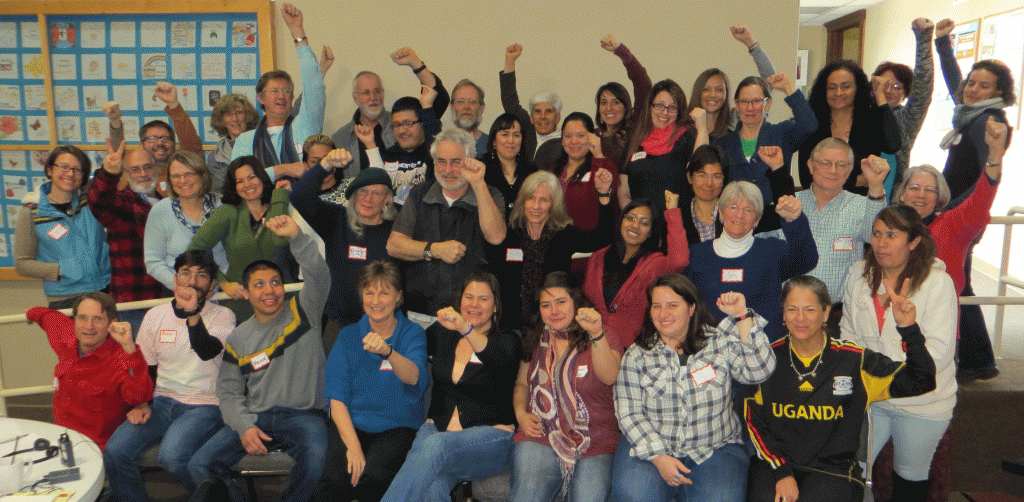 An additional benefit of the Delta leadership training was the opportunity the participants had to learn about and support each other's issues. Click here to read the full story.
Western Colorado Congress
134 North Sixth Street 
P.O. Box 1931
Grand Junction, CO 81502
(970) 256-7650 ph; (970) 245-0686 fax